Hey guys
On my travels to Germany I found out that one of the German roboteers (Andreas) makes his own speed controllers and occasionally sells them to other roboteers, and I thought I'd share the info with you because, for those pushing the weight, these could be a good solution: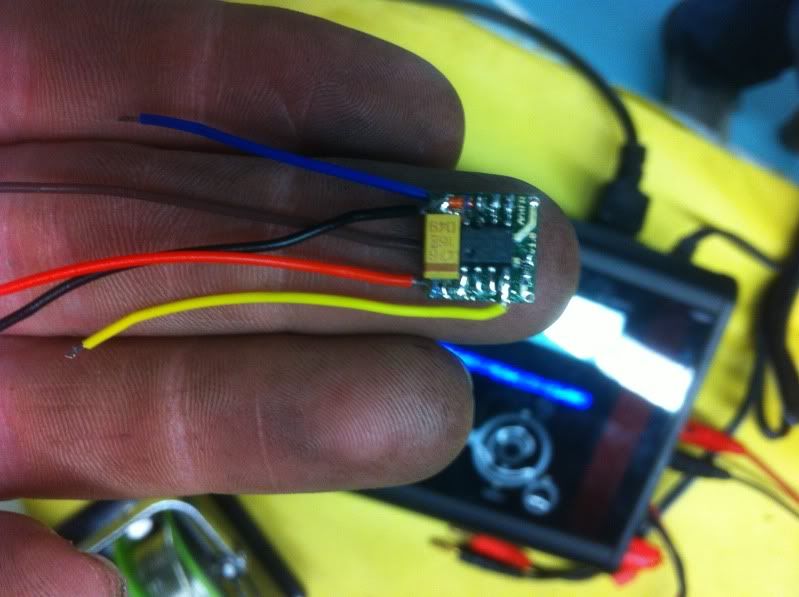 Thats on MY fingertip, for comparisons sake.
Informaton I got from Andreas:
The controller is 10x10mm, and the weight is 0,5grams per controller.
You can connect the controller to a 2s Lipo (8,4V). The (absolute) maximum current is 4amps.
The price is 7€ per controller and 1€ extra for the porto to England.
Having seen these and spoken to the roboteers over there, they are easily capable of running 4 of the HP motors off these things (Banebots are rated to 3A and they handle them easily, so it stands to reason).
He can't send any out ATM because he is awaiting microprocessors and needs to actually make them, but he will let me know when they are available.