Moderators: BeligerAnt, petec, administrator
So how'sit go with the 3 cell LiPo now?

Were you able to squeeze some armour on?
I started out with nothing and still have most of it left
I still need to do some fiddling around and have a look. But the 3 cell is great, much faster.

Though can you get away without balance charging a 3cell?

EDIT: Stanley is 135 grams with the new battery so plenty left for armour.
I just hooked up the red motor and a 3cell together and there is a very noticable improvement over the other gold motor.
Okay both the robots are ready to go to AWS36:
Stanley:
Upgraded a bit form last time with some 0.5mm titanium armour: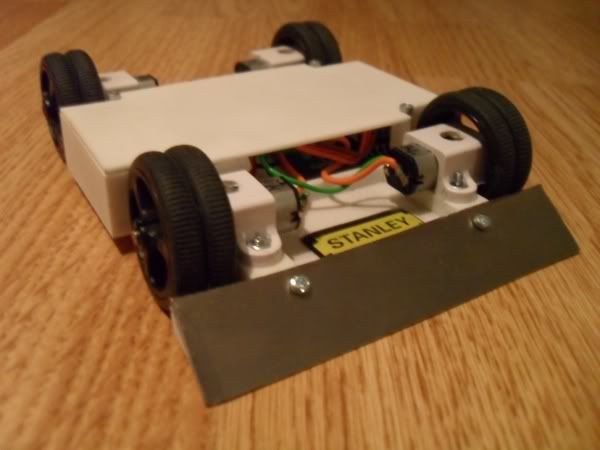 And Accelerant:
Now with armour!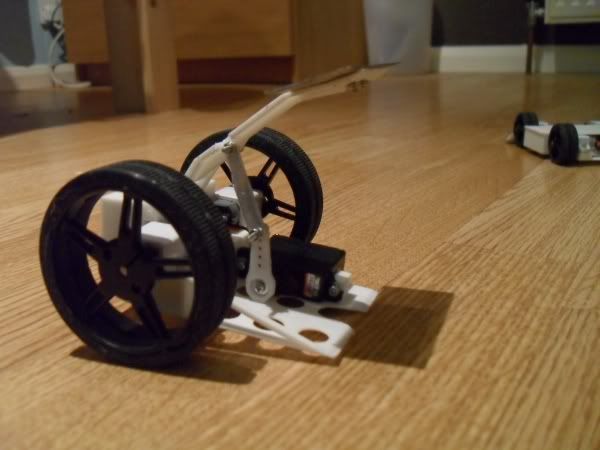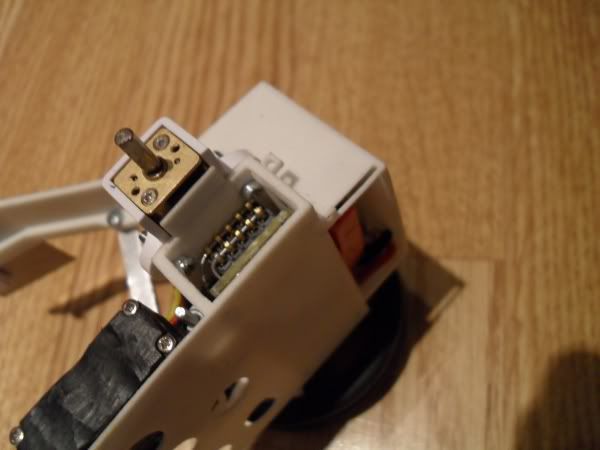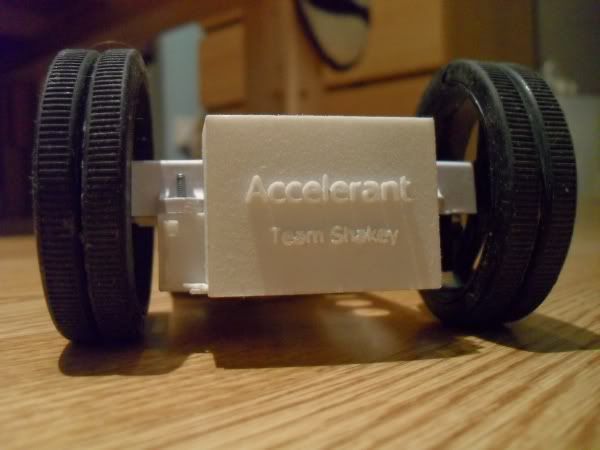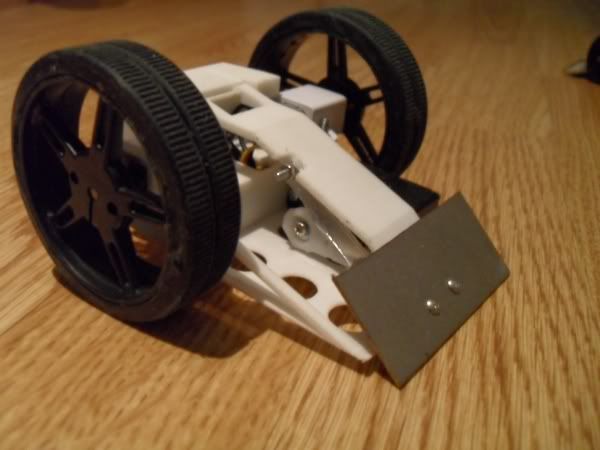 Both are underweight by quite some way with Accelerant being 136grams and stanley 141grams.
Now just waiting for a video to upload...
Posts: 3716
Joined: Sun Apr 03, 2005 5:30 pm
Location: Antrim, Northern Ireland
Contact:
They're great bud, well done. Looking forward to combat!
Die Gracefully Robotics
Winner - AWS 39
I realised that i seemed to have stored all the old chassis of my robots as they developed so took a picture of how accelerant and stanley have progressed.
Posts: 96
Joined: Sat Oct 23, 2010 10:14 am
how did you hold the motors in place on accelerant?
Ben
The creator of... Laser, Evil Pig Sty and Striker
So I am redesigning Stanley with such things as built in motor mounts, more armour and wider wheels (yes even bigger). If the current Stanley equates to 8WD the new one is 12WD. Although with some properly cadded wheels rather than 2 and some superglue. I am also aiming to change stanleys shape to set it apart from other pushers so it at least looks more interesting and hopefully is more interesting to watch.
Accelerant is having to wait.
I don't suppose anyone has the tyres off Pololu 32mm wheels going spare by any chance? I just need the tyre not the hub.
Posts: 759
Joined: Sat Jun 06, 2009 7:36 pm
Location: Sheffield
I am also aiming to change stanleys shape to set it apart from other pushers
Just starting on the same principle, I think the 4wd pusher has been a bit samey recently. Lets see who can be more original.
Jonathan Atkinson
Before you criticize another person, first walk a mile in their shoes. Then, when you critisize them, you'll be a mile away and have their shoes.