Sounds good to me.
Illustration is 1m x 1m arena, 4 x 30mm wide drop offs, with 30mm corner pieces to stop stanley!!!(
)
Low walls are 50mm high.
Is this what we are looking at as a realistic arena design at the present point in the discussion?? (Possible arena size increase aside).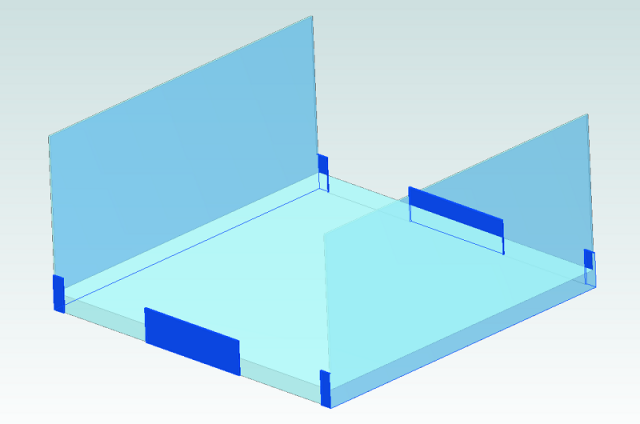 Jim.