I am starting to rekindle my interest in autonomous robots and have decided to try my hand at a microsumo.
These are 50 mm cube but it has to fit in the position it starts in and 100 gms total weight.
Here are a couple of shots of the cad.
Side view:
From above:
The vertical PCB means the opponent detection sensors and the edge detection sensors can all fit on the same board.
Here is the basic chassis and wheels with a mock up piece of PCB.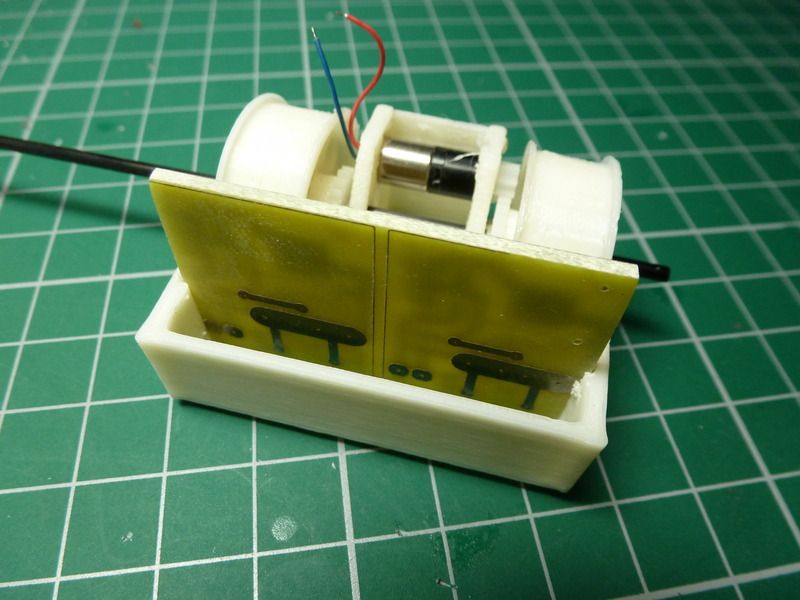 I have just finished the PCB layout and sent it to Ragworm for manufacture today.