I decided to put up a build diary of all of my robot building.
To kick it off I spent today designing Accelerant a new chassis. This is because a friend has vowed to build an antweight better than mine which wasn't exactly difficult with wonkiness of the previous version. Hopefully this is more of a challenge to beat: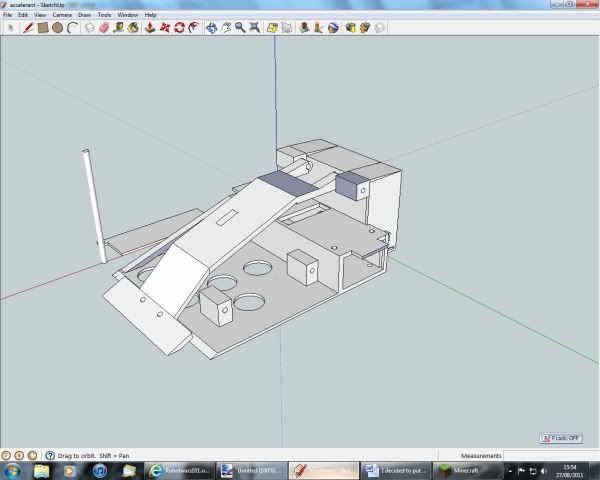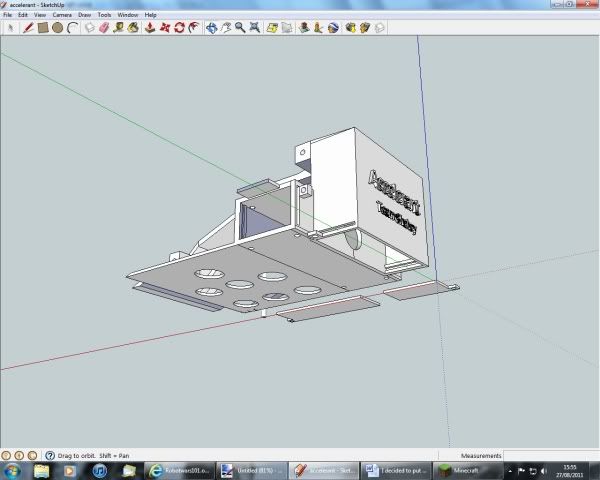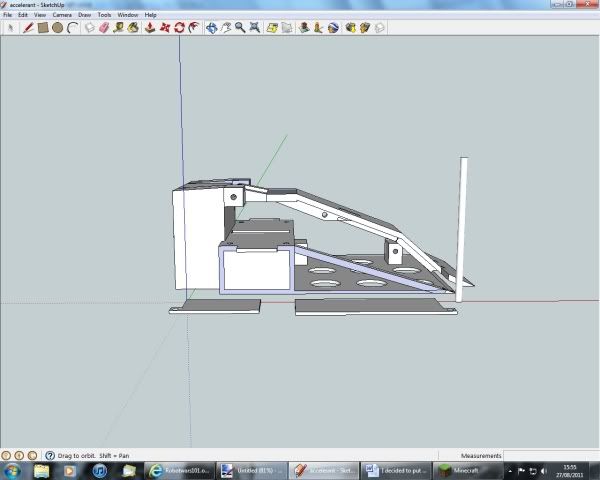 I uploaded it to shapeways just to see the volume to work out the density. It was accepted which was a good start and it will weigh about 17.2grams apparently. The electronics wheels and motor mounts weigh in at 104. This leaves me with about 28 grams for 8 nuts, acetate and a bit of titanium on the front.