I am looking for name inspiration for an incomplete robot borne of whimsy: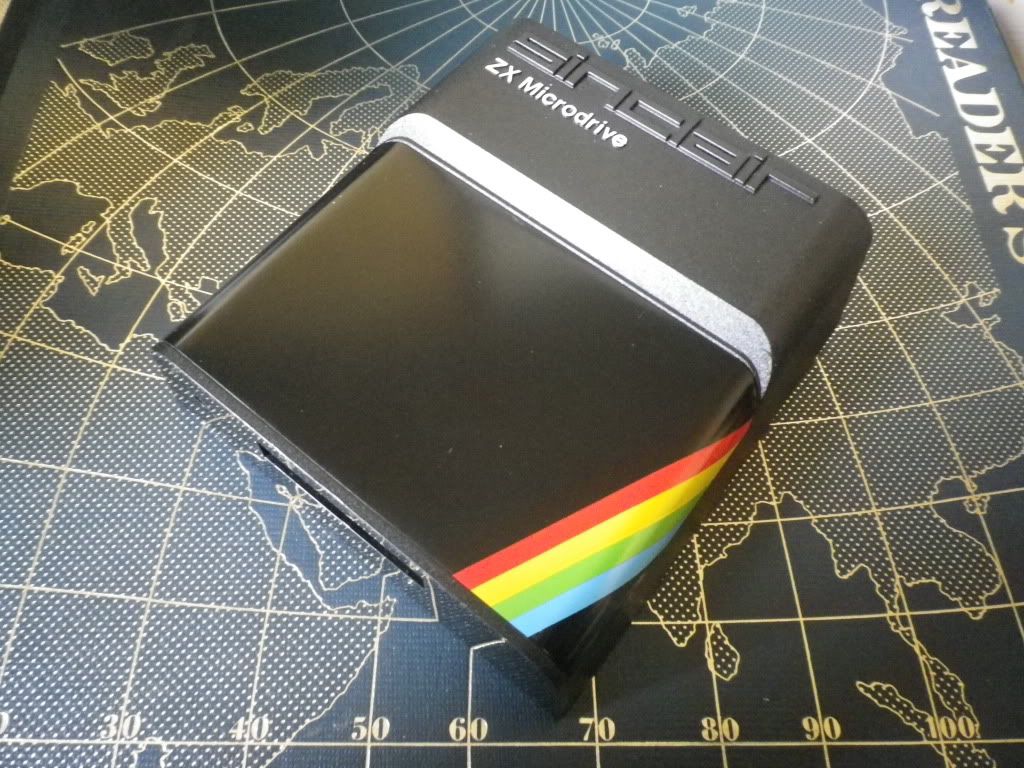 (more pictures available at
http://s267.photobucket.com/albums/ii30 ... ripherals/
)
Drive: Peter Waller option A board and 2 cell lipo powering 30:1 Ultra High Power motors (an entirely made up name by myself for the
http://www.botbitz.com/
Australian motors, which are apparently twice the power of the Pololu ones and draw 2000mah at stall) driving Scalextric aluminium wheels with silicone rubber tyres
Speed: Entirely too quick...<insert joke about fast loading times>
Armour: 1mm industrial grade plastic (could be ABS), 1mm VHS case grade plastic (could be HDPE) and 1mm aluminium (could be aluminium)
Weapons: None as yet - my current plan is for a servo to lift some forks at the front, although part of me wants to attempt to build some sort of cartridge-based interchangable weaponry system. I have plenty of weight and space to play with, so watch this space...
Anyone familiar with 1980s old computers will probably recognise where the bodyshell comes from XD
It came about when, while acutely ill recently (hence my lack of forum contribution, apologies) I happened across the ZX Microdrive's dimensions on the internet and noted that it would fit nicely in the cube, and my instinctive reaction was 'to eBay!' as you would expect from a budget not backed up by any sort of clue. It's partially meant as an eyecatcher/drive-all-day thing for larger events (to replace Arcus when that eventually dies) but it's robust enough and compact enough to potentially be able to cut it at an AWS.
Anyway, can anyone suggest any good namWRITE PROTECT BROKEN