Hi,
I've designed an open-source hardware Antweight ESC.
It is still under development, but I now have my first actual board made. It doesn't work yet because the firmware isn't finished.
* Three channels of DC motor drive (maximum current TBC, but should be at least 2A)
* Takes PPM/CPPM/ i-bus (and maybe S-bus) single wire signal from a RX (like drone controllers do)
* Open source hardware; open source firmware.
* Almost as small as a Dasmikro (about 24x26 mm)
I will post more information later. In the mean time,
Source code is here:
https://github.com/MarkR42/malenki-esc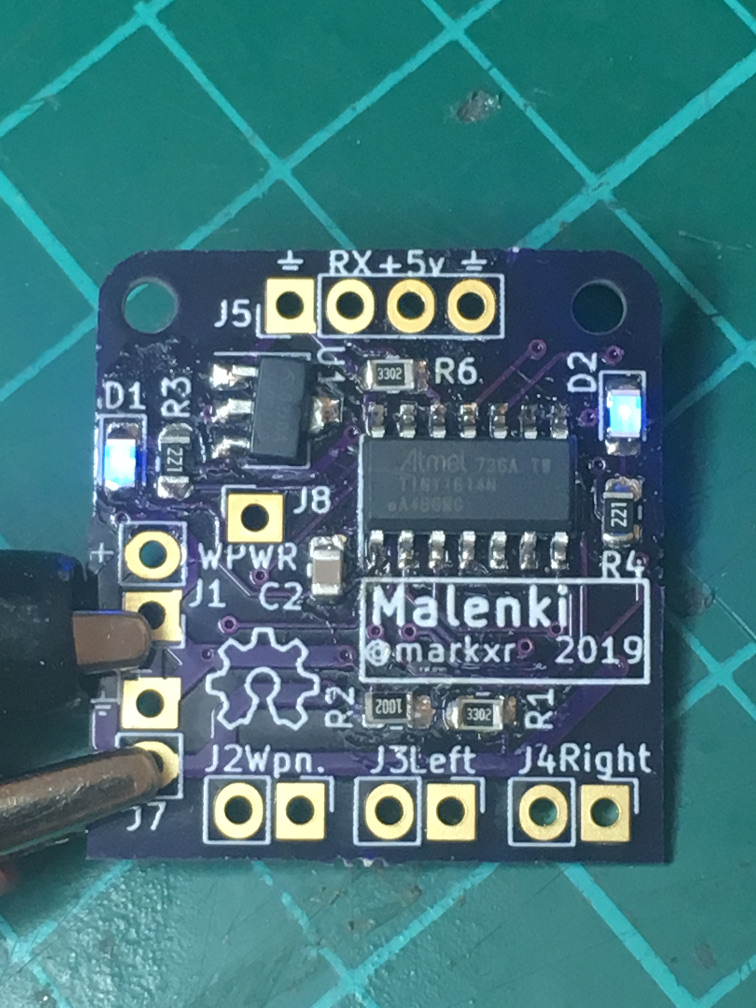 Schematic:
http://vectrex.org.uk/mark/esc-marketin ... ematic.pdf
PS: apologies for installing R2 upside-down, all the electrons will fall out
- I will do it the right way next time.